Environmental Responsibilities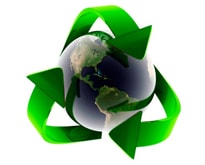 Middleton & Meads believes in protecting our environment. We take the following precautions to keep our surrounding environment safe:
Our used oil is recycled and used to heat our shops in the winter.
We utilize 4 environmentally safe used oil heaters.
The used antifreeze generated during our repairs is recycled by an EPA approved vendor.
Our paint booths are EPA approved.
We have scheduled routine maintenance on our A/C equipment.
MAC A/C certifications are held by the company.
A minimum "engine run" policy is enforced.
We have certified multiple painters to the 2012 EPA codes.
Purchased an EPA approved, excess paint recycler.