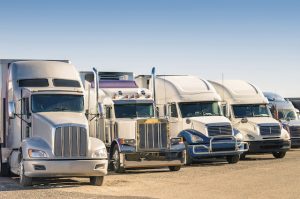 One misconception that exists about the life that truckers lead is that they are stuck where they are. Plus, there's this perception there's nothing to do if you aren't capable of doing a long run or even short runs within your state. But this is simply untrue. Once you become a trucker, here are some of the things you can do.
Drive for Your Company
This is actually one of the jobs that most truckers do. Once they get their commercial driver's license, they are accepted by one company and stay with that company for their entire career. Eventually, they'll start to gain more experience and work their way up the ladder, becoming a dispatcher or manager. The upside of all this is that company drivers get many benefits than unaffiliated truckers get. For instance, they get better benefits, higher salaries, and more time to spend at home with their families. Plus they get a company truck that they won't have to worry about as much. Fuels, tolls, and repairs are all taken care of for them.
Renting and Leasing Trucks
Some truckers want to advance their careers. One way to do this is to participate in a rental and lease program. Still, at this point, they might not be able to afford to get their own truck. These programs allow them to have a truck that they can pay down over the course of several months or years. Becoming a lease driver means you will get higher pay, but it still won't be as much as an owner-operator would. Plus you will still have to pay out of pocket for fuel and maintenance.
Becoming an Owner-Operator
Becoming an owner-operator of your own trucking fleet represents one of the biggest milestones of your entire career. When it comes to this end of the spectrum, you will receive the highest pay. You can then lease or rent out your trucks to other companies or independent drivers. Freight transfer is one of the main responsibilities for any owner-operator, along with maintaining tractors-trailers and the trucks that they own. So the work doesn't stop just because you've reached the top. Are you ready?
Middleton & Meads is Your ONE STOP Shop for ALL of Your Vehicle's NEEDS.
Need to repair your truck or bus? Contact Middleton & Meads today! Middleton & Meads provides quality truck and bus repair, service, and fleet management for the Baltimore, MD area. We have over 90 years of experience in the trucking industry and will provide you with customer service like you have never experienced before! If you are interested in seeing how we can help your business, give us a call at (410) 752-5588 or visit us online today! For more articles and trucking tips, follow us on Facebook, Twitter, Flickr, and LinkedIn.